A localized special bolt' which is independent in technology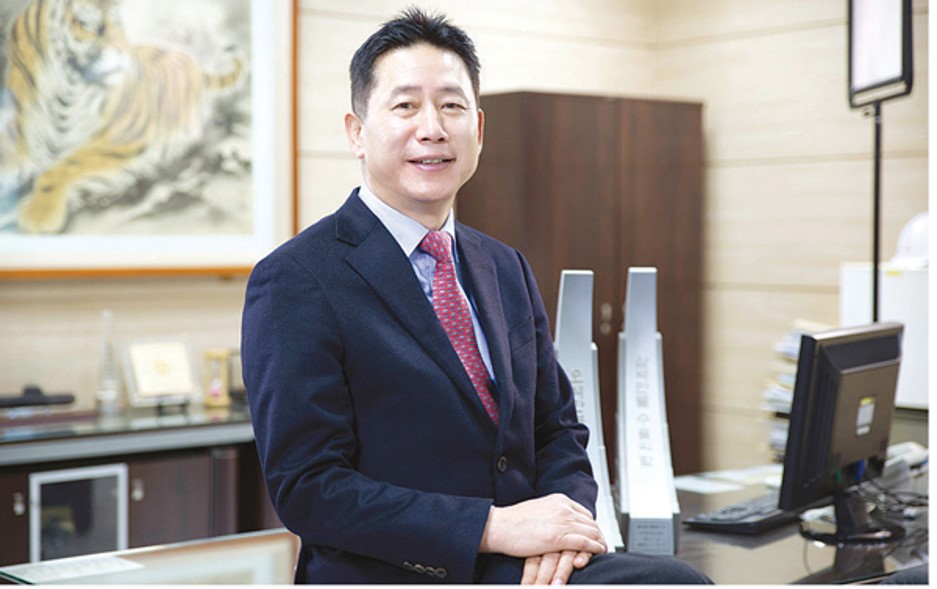 A passion of half-century narrowed by special bolt.
Hwashin bolt industry established in 1965 is a specialized special bolt production corporation used in generating unit, sea plant and sub marine. the CEO of first generation was followed by CEO for the second generation from 1994 undertaking the corporation's business management.
CEO says about the process of foundation as the following words. "In 1965 before the foundation, my father had kept a bolt shop named 'Hwashin bolt trading company'. At that time, there was no factory producing bolt. So, he sold products that were from overseas or that were heavy equipment from US army. It was just a deal for livelihood. Then, he established a cottage industry bolt factory in 1965."
In the beginning of the foundation, producing general bolts for household and industries was all. It was from 80s when Hwashin bolt industry started to get interested to the usage of power generation and equipment.
At that time, all of the bolt products used in Korean power generation equipment were relying on imported products. Since it was the period when there was no original technology, we convinced that we could preoccupy this field with independence in technology. Furthermore, it was a possible challenge because we had 20 years technology and knowhow accumulated from 1965 when the factory was established.
Achieving localization of specialized bolt
The desire to make the specialized bolt localized began when CEO joined the company. After graduating university in 1982, as he learned the works step by step as the joined the corporation through his father's suggestion, he got to realize the value of specialized bolt market.
CEO says about the necessity of product localization. "The steam turbines, gas turbines operated in Korean power plant is mostly expensive because the products used are mostly imported. Realizing the necessity of products made in Korea with reasonable price, he started to develop the product.
After CEO analyzed all the turbines in Korea which needs the product, he provided Hwashin bolt's product to almost all of the power plants in Korea.
Completing the quality which the world admits.
There was reliable support from KHIC(Korea heavy industry corporation) which was formerly Doosan Heavy Industries & Construction Co., Ltd. as to settle down the development in bolt localization.
CEO said, "KHIC had given a really big help until the specialized and localized bolt was accomplished. There is nothing wrong if we say that our corporation is grown bigger since we were with KHIC. We increased products' quality and expanded the field of technology to Joseon and ocean plant together."
The localized products decreased the period of import delivery to more than half and the price were also 60% cheaper than import ones. However, there were risks using localized products instead of import products which have safe checkback.
CEO says that local products also started to step the process of warranty. "We were able to provide the products when we completed tests to assure the chemical and mechanical efficiency and until we got to know the price which the customers would satisfy. As the remarkably improved delivery date, price and quality were satisfactory, the usage of localized products was started to expand with the maintenance quantity for Korean power plant centrally."
As Hwashin bolt was expanding the specialty about Korean power plant engagement fee through constant research and development, we got to start our first export in 1996. We began to push to the front of oversea markets after the companies where we provided products for maintenance quantity of US GE turbine corporation visit to Hwashin bolt and verify our products. As the awareness gradually increased, we got to provide our products to Europe and our amount of export per year increased to 9 million dollars. Now, we our providing our products to GE power, MHPS etc. Our plan is to increase the amount of export until 50% of the total sales since it was 35% last year.
Taking care of the employees and the minds thinking of the community
The driving force to become world bolt corporation for the half-century was our employees filled with passion.
CEO normally trust and leave it to the employees to do works. "There was no labor dispute since our corporation was established. We haven't even fired an employee till now and probably the wage would be highest when compared to same kinds of business companies. Even in IMF, we efforted to make our corporation a place where people want to work and maintained employment and wage. Above all, we always emphasized 'autonomous operation'. We thought that improving and admitting the employees' ability were the best way to make our company develop."
'Learning systematization support business' was the representative culture within the firm which proves our autonomous operation. From 2014 to 2016, if 5-10 people as a group chooses a topic and do an activity that will help the company, we supported fees of meeting and meal. The best team selected on the final presentation was sent for a holiday. Furthermore, we made first prize in the national convention through the contents of the selected final presentation.
Modesty and a sincere passion that comes through 3 generation
CEO tells modesty for the first condition to become a 100 years old corporation through family business succession.
"First, we must be modest. There are many cases when the son joins their father's company and the son fires employees and manage the business with self-centered mind. We should follow the preexisting manage philosophy and add some of self-philosophy on it. However, people try to make changes too fast. If we take care of the employees like a family with modesty and study by ourselves for the future, wouldn't it be possible to grow as a 100 years old corporation?"
Hwashin industry is looking forward to 3 generation beyond 2 generation. 정태형 director who will be the 3rd generation CEO is now participating in business management following his father's aim since 2007 and he says about how he will lead Hwashin bolt industry's future.
"I would like to be a person like a stable stepping-stone so that our corporation can move forward to 100 years prestigious family company. I will pursue profits based on stability and improve the employee's welfare with the profits. Moreover, making the shape of sustainable company, we will work hard more on sharing with our community.