Busan Hwasin Bolt Industry selected as a prestigious longevity company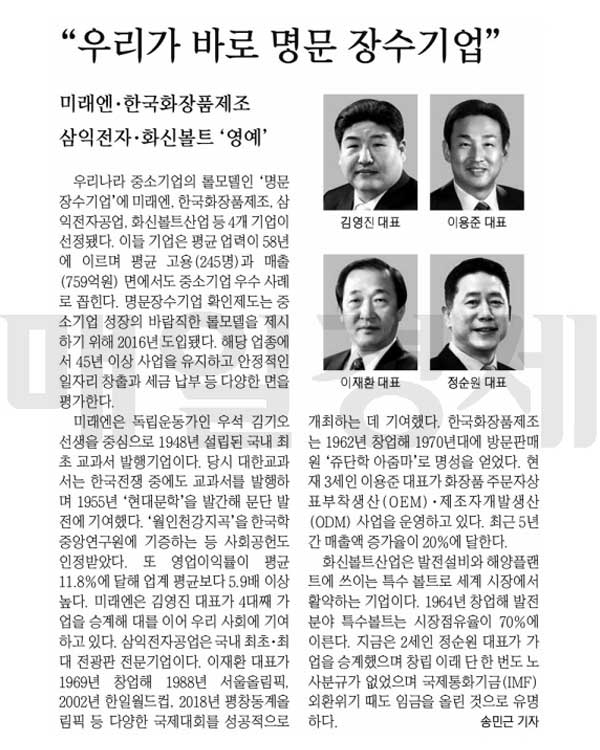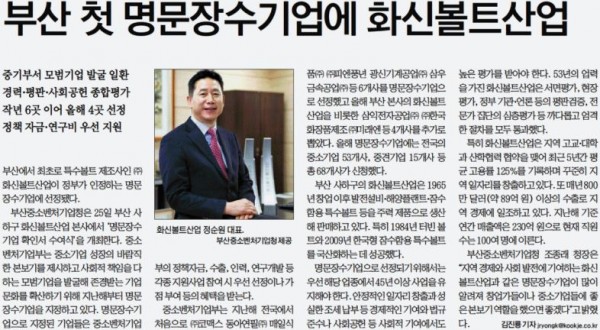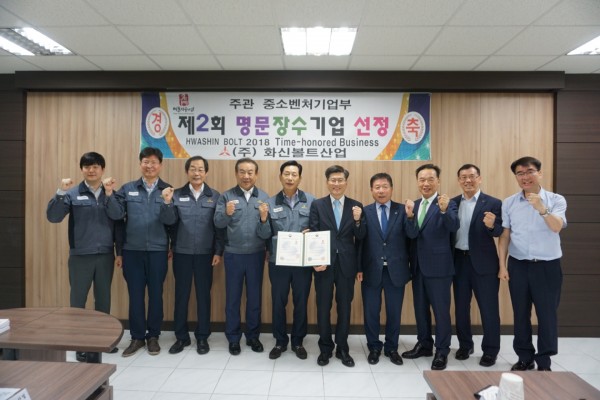 Busan's special bolt maker Hwashin Bolt Industries (CEO Chun Soonwon photo) was selected as a prestigious longevity company recognized by the government. Busan Small and Medium Venture Business Administration held "Award ceremony of Hwaseong Bolt Industry Confirmation Certificate of a prominent longevity enterprise" at the head office of Hwaseong Vort industry of Busan Saha-ku on the 25th.
A prestigious longevity corporation is first selected or awarded when it participates in the support fund of the Ministry of Small and Medium-sized Venture Business, such as exporting, manpower, research and development.
Hwashin Bolt Industries has been producing special bolts for power generation facilities, offshore plants and submarines since its foundation in 1965. In 1984, we produced turbine bolts and domestic bolts for Korean submarines in 2009.